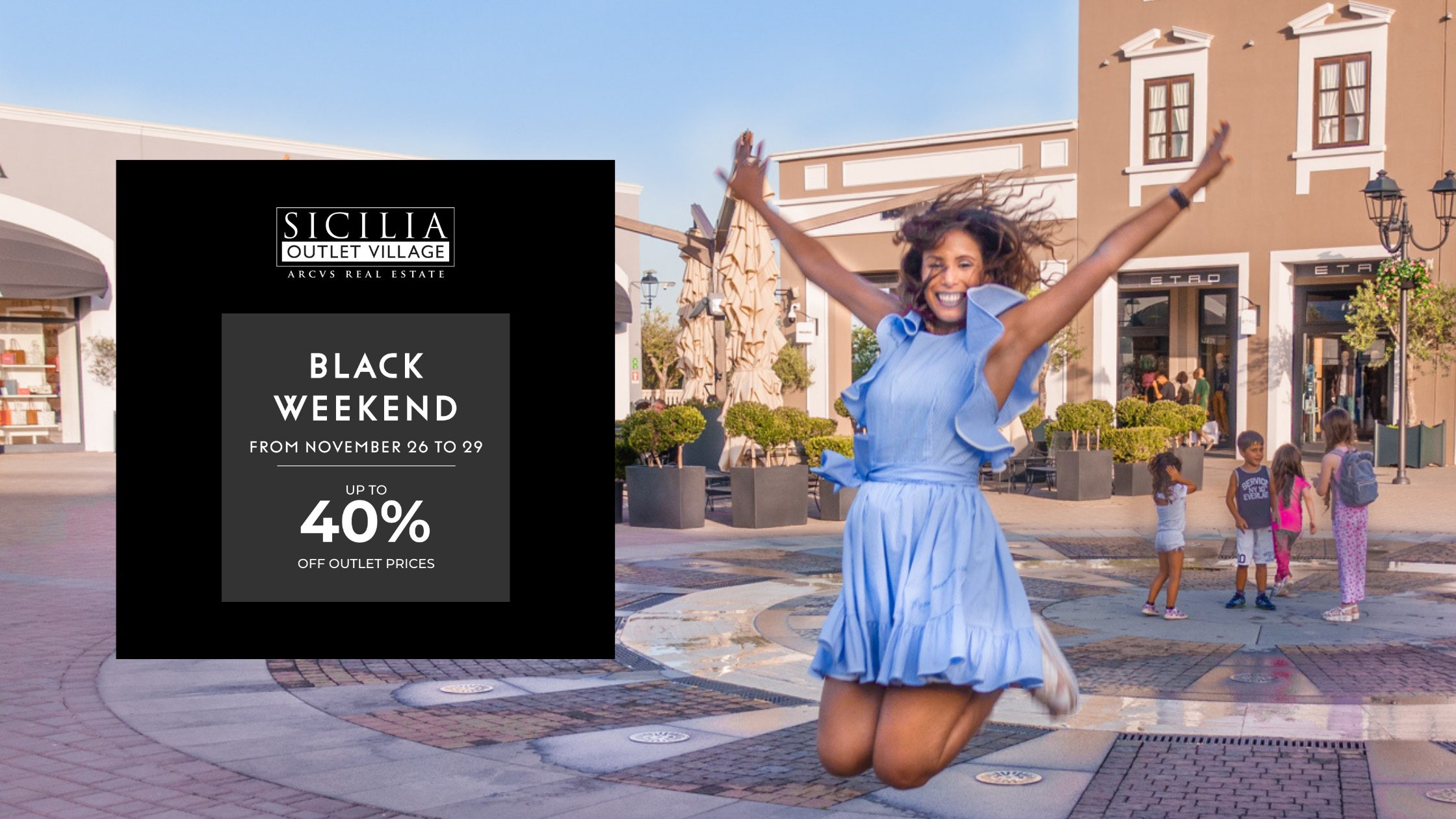 Black FRIDAY IS ALMOST HERE!
Sicilia Outlet Village wants to make this BLACK FRIDAY WEEKEND even more memorable and the offering is truly as sweet as pie 😀

Visit the Village from November 26 TO November 29 and benefit from up to 40% OFF Outlet prices at participating outlets.
Top Things You Can Do whilst Visting the Village
Shop
Shop
Did I Mention Shop
Eat
Shop some more.
Joking aside, if you prefer not to spend the entire weekend shopping, there are tons of things to do in the nearby areas as the Village is easily reachable by shuttle service from Palermo and Messina and open from 10 am to 9 pm so you could easily make this a 3-day trip, spend one day shopping and the other days eating your heart out at some fine Sicilian establishments. My suggestion if you take on board this idea though is to shop on the first day and book some personal training sessions for your return.

**This is a promotional post in collaboration with Sicilia Outlet Village. All opinions are my own.